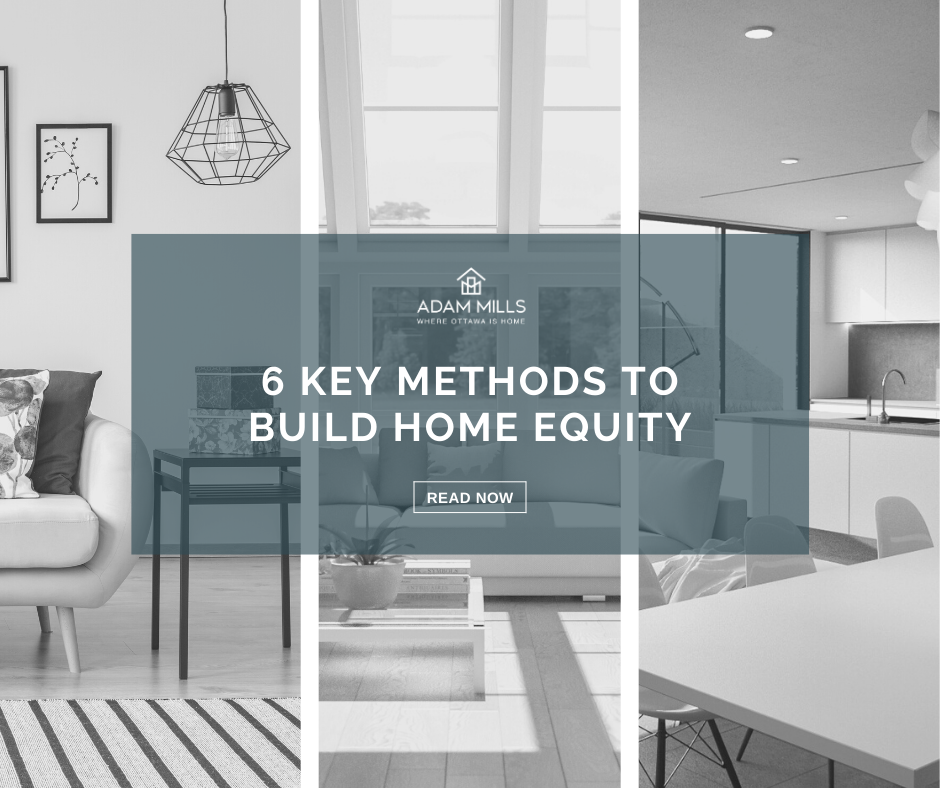 What exactly is home equity? Home equity is the percentage of your home that you own. It is a liquid asset that you can access for extra cash.  Although it is a necessary foundation for building wealth, you want to make sure that you're not investing in more than you can afford.   
Figuring Out Your Equity
You can find out how much equity you have through how much down payment you've placed on your home. This is done by calculating the percentage amount of what you've put down.
For instance, if you've put down $50,000 on a $500,000 property, your home equity would be 10% because your down payment is 10% of the total purchase.
Based on how much savings a homeowner has, the amount of down payment required can be different. A first-time homebuyer will put down 7% of their purchase whereas repeat buyers will put down 17%, which is usually the industry standard.
Appreciate Your Home
Most people may allow their homes to appreciate to build equity. However, this method is completely dependent on market conditions which can cause the home to appreciate either quickly or slowly. Luckily, home prices have been increasing for the past few years which is favorable for homeowners.
The best practice previously was to save up enough to purchase a home, but with the rise in market prices, that may not be the case anymore.
You can work with a lender who will decide if you can afford a home based on your monthly budget. Lenders usually allow 43-49% of your income to be spent on monthly bills, although the average spend in 2019 is actually only 38%.
Increase Your Down Payment
Talk to your lender about this method before you commit. You should aim for a reasonable rate while understanding the current market conditions before approaching this method. If you wait too long because you want to save extra cash to place a bigger down payment, you may lose the chance to increase your equity using appreciation.
Use Financial Windfalls
Financial windfalls are spare money that you receive throughout your life. You can put this extra cash to good use! For instance, you can use cash gifts, cash bonuses, inheritance, and so on to pay for your mortgage. By paying in lump sums, most lenders can actually recalculate your payments based on the decreasing mortgage balance.
Pay Bi-Weekly
Before you start this method, make sure the lender won't charge you extra fees for paying every 2 weeks. Otherwise, try to make bi-weekly payments because you'll be making 13 instead of 12 payments, allowing you to build equity faster. You can take off several years from your long-term method by using this strategy!
Halve Your Loan Term
Some people can't afford to do this because they'll have a hard time qualifying for a loan due to higher monthly payments. If you can afford this strategy, however, take a 30-year mortgage instead of a 15-year one. This is because you can build your equity a lot faster once your loan term is halved.
Renovate Your Home
Improving your home by making certain renovations can increase the value of your home. However, before you start renovating your bathroom or kitchen, consult with a professional first so that you know the cost-increase of your property will outweigh the cost of the renovation.
How Do You Use Home Equity?
There are three main methods to access home equity.
Borrow a Home Equity Line of Credit

Borrow a Home Equity Loan

Cash-Out Refinance
To find out which of the three methods above is most suitable for you, meet with your lender to find out the advantages and disadvantages of each.
If you have any questions or concerns about selling and/or purchasing a home in Ottawa, don't hesitate to reach out to Adam Mills and his team. They strive to build long-lasting and genuine relationships with their clients, all while providing expert and timely guidance. 
Adam Mills and his team have been in business for over 10 years and have a proven track record for success. Our team is made up of knowledgeable and experienced professionals who are happy to help you navigate the ever-changing Ottawa real estate market. Please contact us at 613-825-7653 or email us at info@ottawaishome.com.