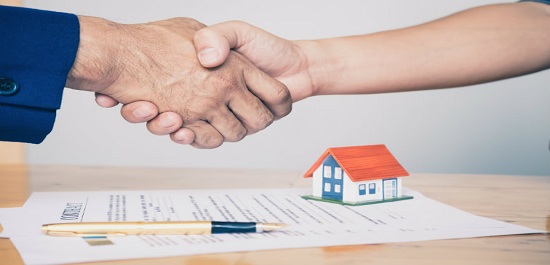 If you are new to house buying, or if it has been a while you last bought a house, the process can be a bit intimidating, what with the mortgage processes, inspections and even the actual house hunting. However, as long as you have an idea of what to expect, you will not necessarily have a hard time.
If you are in the market for a new house, this article can serve as a checklist that would guide you through the entire process, from house hunting to closing the deal.
Know your credit score
If you are thinking of buying a house, it is wise you first check your credit score so that you can strengthen it if needed.
Your credit score is vital to your house buying process, especially if you intend to finance your new house by getting a loan; because, the way loans and mortgages work, the higher your credit score, the faster your mortgage application will be approved. A poor credit score will affect your chances of securing a loan for your new home.
And if you need to work on your credit, you can get tips on how to do so here.
Figure out your budget
Before you jump into house hunting, it is a good idea to figure out how much you are willing to spend. This will help you narrow down your choices and make a reasonable offer.
Remember that there are a number of costs you will have to factor in when making your calculations. Costs such as:
legal, home inspection and transfer fees
property taxes and insurance
mortgage insurance (where applicable)
home improvement costs
maintenance and repairs
Research financing options
Unless you have the financial means, you will need financing options to help pay for your new house.
There are different mortgages with different features for different purposes, and choosing the right one is key to avoiding problems in the future.
But besides mortgages, you should also check to see if you qualify for homebuyers' tax credit. This is a scheme offered by the government of Canada to help eligible homebuyers finance their new house.
Hire a real estate broker
While this is an optional step, it is nevertheless a good idea, so that you don't end up making a mistake. There are many reasons why using a real estate agent is a smart choice for your next house. For example, Ottawa Real Estate Brokerages will do all the research, draw up the contract and carry out all other time-consuming activities on your behalf.
Additionally, a reliable estate broker will have a good knowledge of the local property market, and guide you through the entire process, from finding your ideal home to closing the deal.
House hunting
For a lot of people, this is the fun part of the entire home buying process. Appraising different houses until you find one that resonates with you.
When you find the house that meets your needs, the next step is to make an offer. This is also where a good real estate broker will come in handy, helping you decide if the house is overpriced or priced correctly.
Conclusion
Buying a new house is always an exciting prospect, but it can be intimidating for most people. However, armed with this essential checklist, you will find that the process is a lot less difficult than you imagined.