As the world becomes more environmentally conscious, it's no surprise that more and more people are interested in sustainable and eco-friendly homes. In Ottawa, there is a growing demand for homes that are built using sustainable materials and feature energy-efficient technologies. In this blog, we'll take a closer look at sustainable and eco-friendly homes in Ottawa and provide some awesome examples of homes in the area that meet these goals, and we'll share some tips on how you can get your home up to par!
One of the key features of sustainable homes is the use of renewable and recycled materials in construction. For example, many sustainable homes in Ottawa are built using locally sourced timber or reclaimed wood. This not only reduces the environmental impact of the construction process but also creates a unique and stylish look that many homeowners appreciate.
Another important feature of sustainable homes is energy efficiency. Homes that are designed to be energy-efficient can help reduce energy bills and minimize their impact on the environment. Many eco-friendly homes in Ottawa feature solar panels, geothermal heating and cooling systems, and other technologies that reduce their energy consumption.
One example of a sustainable home in Ottawa is the EcoCité project in the LeBreton Flats neighbourhood. This development features energy-efficient buildings that use passive solar design, geothermal heating and cooling, and rooftop gardens to reduce their environmental impact.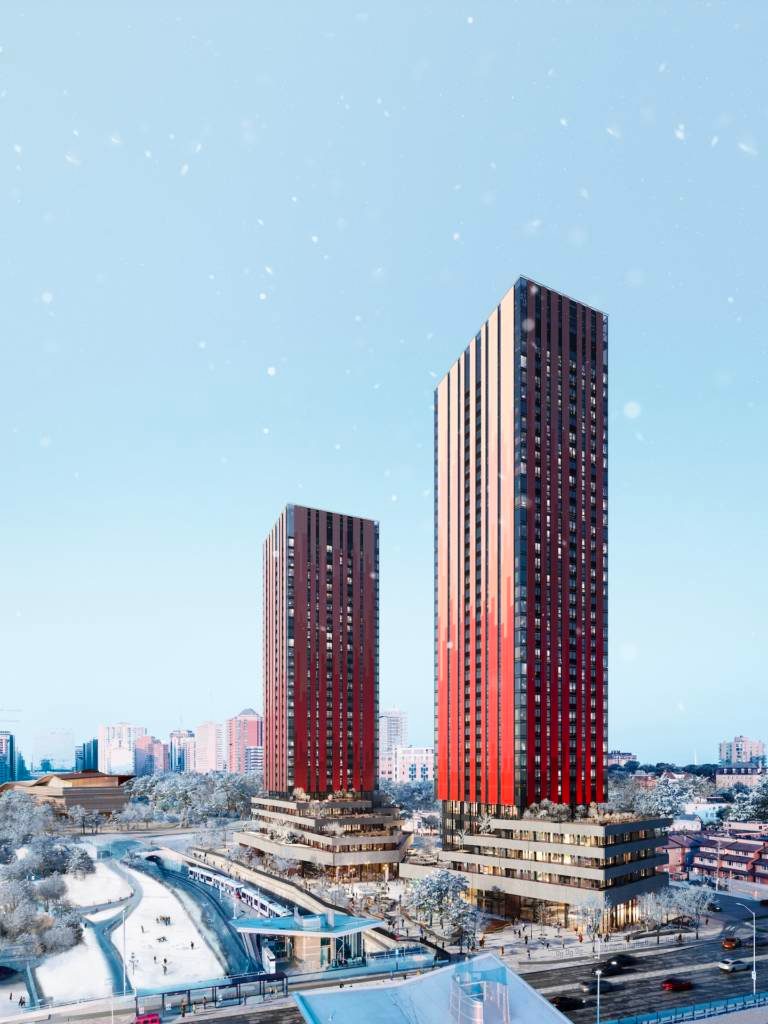 Lebreton Flats is led by architecture firms KPMB and Perkins&Will, with Two Row Architect and Purpose Building as contributors and PFS Studio as the landscape architect.
The development also includes electric vehicle charging stations and bike storage facilities to encourage residents to use sustainable modes of transportation.
Another example is The Rideau Canal House, a passive solar home located in Old Ottawa South. This home was designed to maximize natural light and heat, and features a solar hot water system and a green roof. The home also includes energy-efficient appliances and lighting fixtures, as well as low-flow plumbing fixtures to conserve water.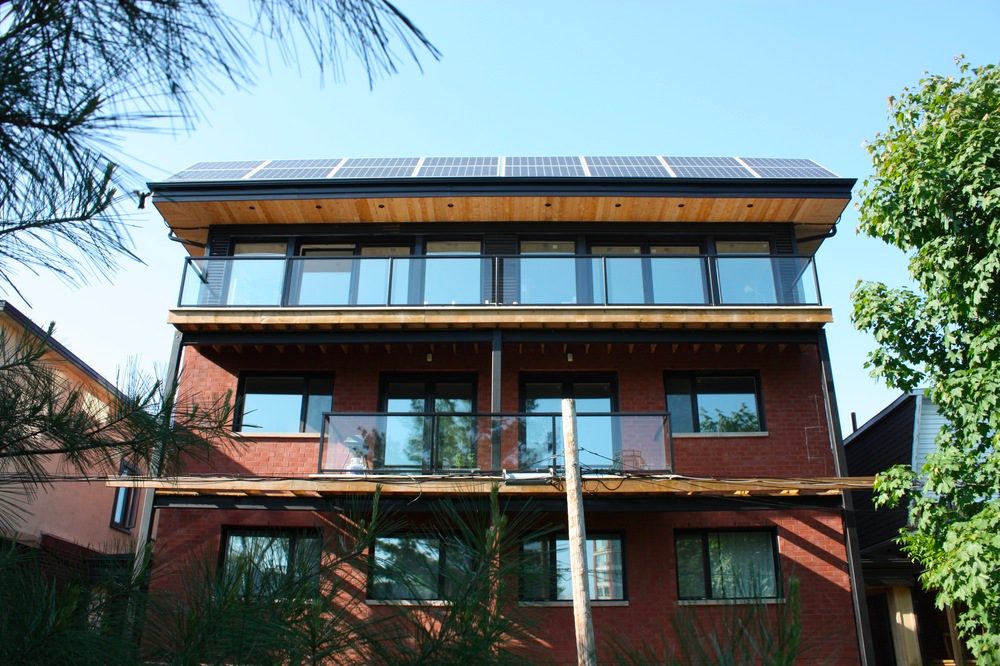 Rideau Passive House by VERT plan.design.build
Sustainable and eco-friendly homes are becoming more popular in Ottawa as homeowners become more environmentally conscious. These homes feature renewable and recycled materials, energy-efficient technologies, and other features that reduce their environmental impact. If you're interested in living in a sustainable home, there are many ways you can go about it.
TIPS for Making Your Home More Eco-Friendly:
Update your heating & cooling system to include a smart thermostat
Update insulation to high-density spray foam
Upgrade your appliances to Energy Star Rated Appliances
Install solar panels for alternative energy
Replace doors & windows with energy-efficient versions, ensuring all entry points are properly sealed
Utilize rainwater reservoirs for lawncare and gardening
By choosing a sustainable home or by updating your home to become more eco-friendly, you can help reduce your carbon footprint and make a positive impact on the environment.