During this trying time, it's not surprising that so many homeowners are anxious and exhausted. Perhaps you've been feeling the same way. If so, keep in mind that the COVID-19 outbreak will eventually wind down and things will be back to normal soon(ish).
We're all in this together – and we'll get through it. As you probably already know, a key to getting through challenges like this one is to remember to reach out for help when you need it. That's why I've been making myself fully available to those who have real estate questions or need advice and help.
As a real estate professional, I have access to the latest data and information, and can give you a clear picture of what's going on in the local real estate scene. I can offer you some clarity, which is so important in a time of so much uncertainty.
So, please, don't hesitate to reach out to me. I'm here to help.
---
Below is a quick snapshot of the Ottawa Real Estate Market and a link to our full market update.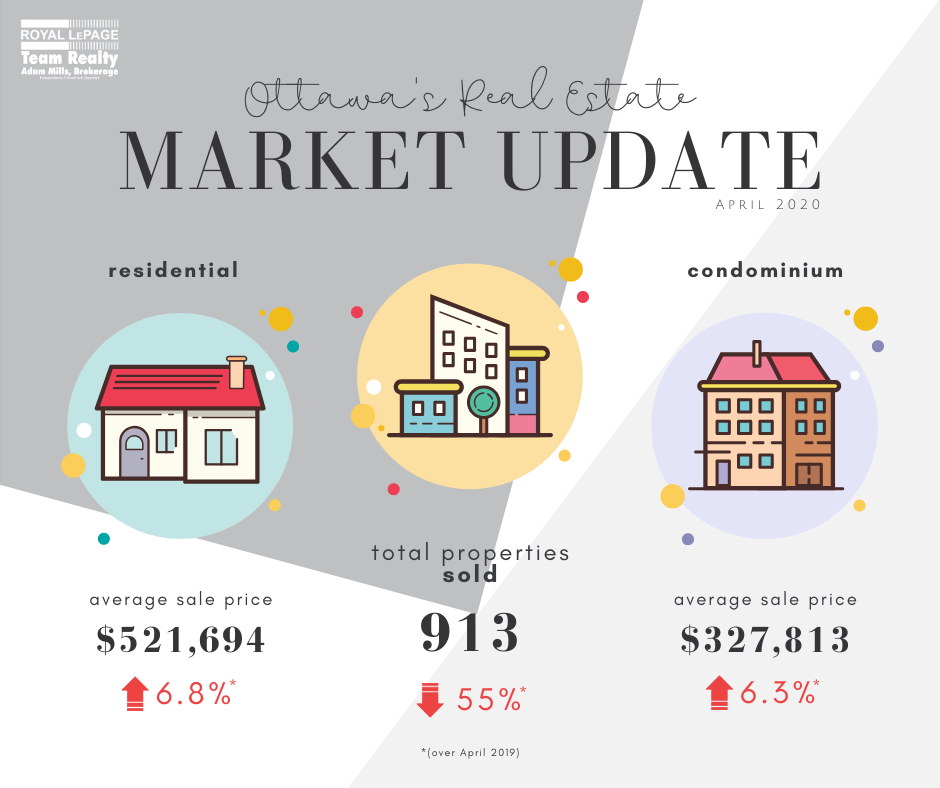 April Real Estate Market Summary:
April 2020 saw a total of 913 residential & condominium homes sell in Ottawa, compared to 2025 in April 2019, a decrease of 54.9%;
The average residential sale price in April 2020 for a residential home in Ottawa was $521,694 an increase of 6.8% over April 2019;
Average complete days on market in Ottawa is 28 days for residential property types.