Selling your home is a big decision at the best of times. However, this year, with all its turbulence and uncertainty, many homeowners are understandably nervous about the process.
Most of that anxiety is simply the result of not having the information you need.
If you're thinking of selling for example, you might be wondering: How does it work these days? How do buyers see my home? How long will my property take to sell? How much will it likely sell for?
The more good information you have, the less nervous you'll be. In fact, when you have all your questions answered and you know what to expect, you might even feel enthusiastic about moving forward with your plans to list.
So, don't let unanswered questions hold you back from selling your home. Give me a call. I'd be happy to fill you in on what's happening in the local market, answer your questions, and give you the advice you need.
---
Below is a quick snapshot of the Ottawa Real Estate Market and a link to our full market update.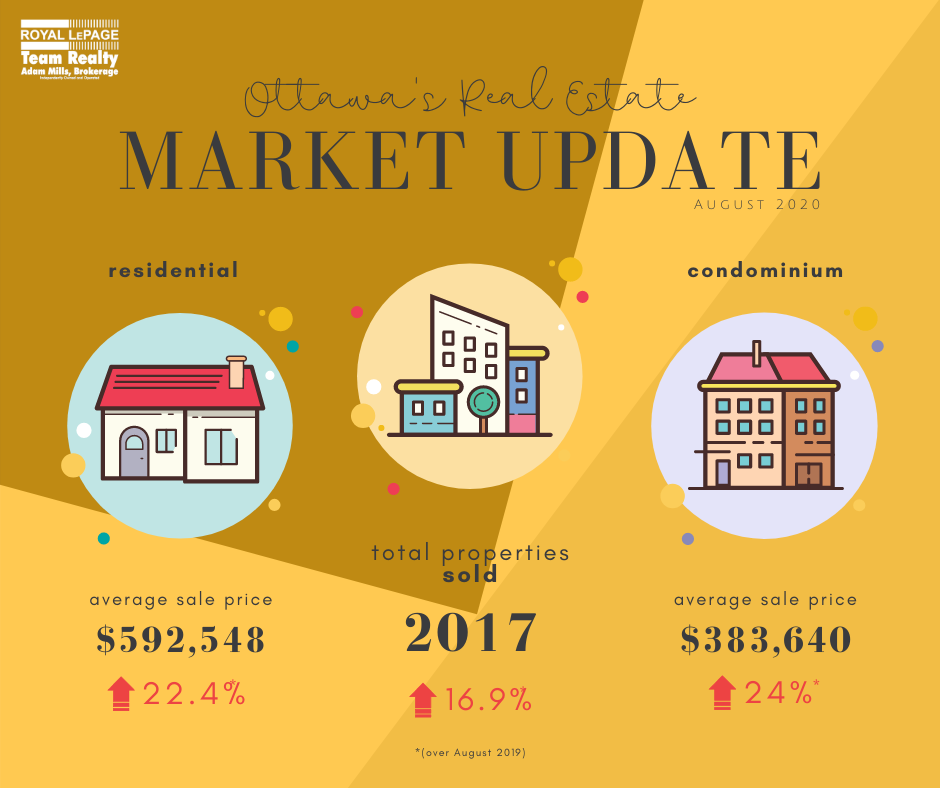 August Real Estate Market Summary:
August 2020 saw a total of 2017 residential & condominium homes sell in Ottawa, compared to 1725 in August 2019, an increase of 16.9%;
The average residential sale price in August 2020 for a residential home in Ottawa was $592,548 an increase of 22.4% over August 2019;
Average complete days on market in Ottawa is 24 days for residential property types.