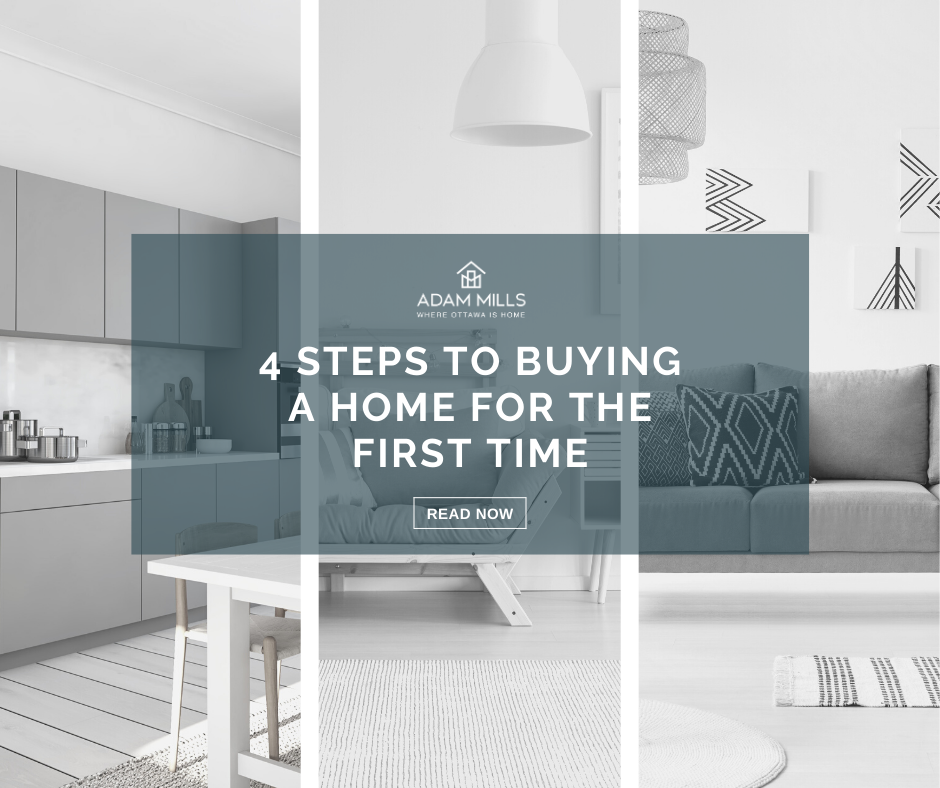 Purchasing a home can be a very stressful process, especially if this is your first time. Don't worry, because The Adam Mills team has you covered. Follow these four simple steps to get started on your stress-free home buying journey–and you will be set up for success! 

Step 1: Find a Suitable Realtor
You should find a real estate agent who understands your needs and who you can trust. Before committing to an agent, search for online reviews to see if they align with your values. You should not hesitate to ask your agent any questions you may have before signing a contract.
You want to make sure to understand the agent's style and experience. They should also be knowledgeable about the neighbourhood area and put together a list of recommendations. 
At the end of the day, you should feel comfortable with your agent, who would be able to guide you seamlessly through the process. 

Step 2: Get Pre-Approved by a Lender 
You can seek a pre-approved mortgage from the following types of lenders: 
banks

caisses populaires

credit unions

mortgage companies

insurance companies

trust companies

loan companies
Different lenders will have different rates and terms of conditions for the same amount, so it's important to talk to several of them before deciding on a lender.
You should also make sure that you are comfortable with the lender and their offers since you will be signing a contract with them. If you want to switch lenders after signing the contract, you will have to pay a penalty fee.
Step 3: Begin Your Property Search
Research on neighbourhoods you would want to live in. Consider needs like amenities, length of commute to work and school district. Your Realtor should use your unique needs and wants to build you a search and flag homes that meet those needs. 
As you begin touring homes, make sure to jot down what you like and dislike about each property. It will help you remember how you feel as you visit each home. You want to find a dream home that will encompass all your needs. 
Step 4: Offer & Negotiate the Purchase
Once you find your ideal home, you can begin to make an offer. Your realtor should help you with this process. 
They should provide you with a market analysis of the property and create a strategy to help you secure the home at a price point you are comfortable with. If there are other interested buyers, your realtor should also help you negotiate for the purchase. 
Of course, if you have any questions or concerns about purchasing a home in Ottawa, don't hesitate to reach out to Adam Mills and his team. They strive to build long-lasting and genuine relationships with their clients while providing expert and timely guidance.

Adam Mills and his team have been in business for over ten years and have a proven track record for success. Our team is comprised of knowledgeable and experienced professionals who are happy to help you navigate the ever-changing Ottawa real estate market. Please contact us at 613-825-7653 or email us at info@ottawaishome.com.