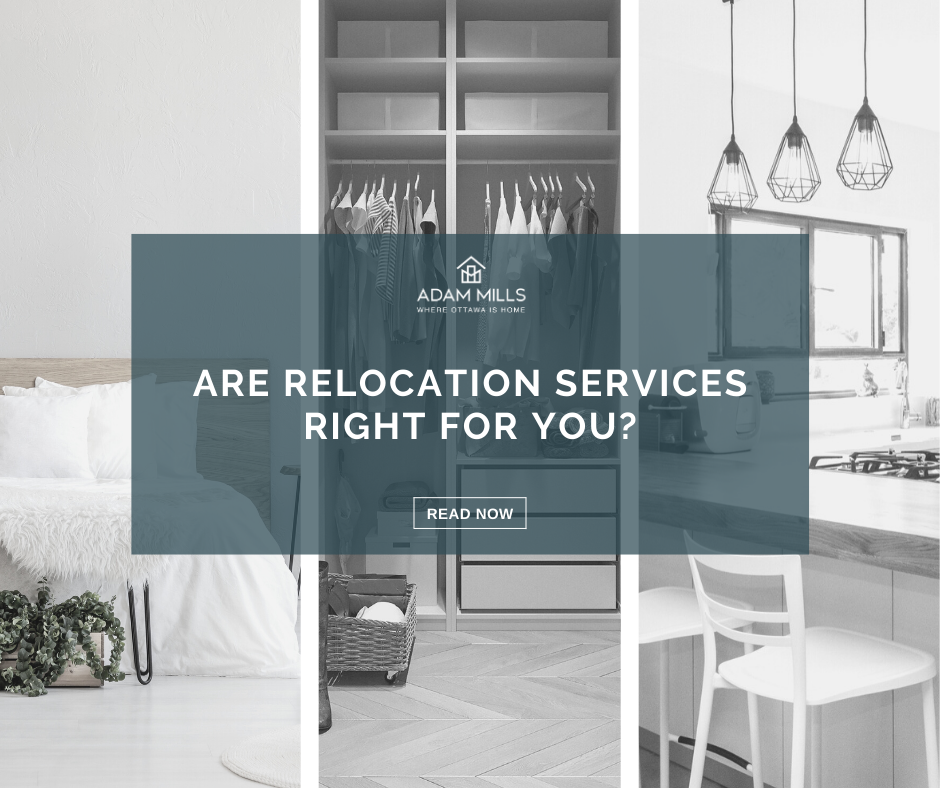 With the increasing popularity of working from home, Canadians are opting to relocate to more affordable neighbourhoods. If this is something you are considering, you may need to consult a relocation service. Relocation services specialize in: 
1) Helping you find the right neighbourhood to serve your unique needs: whether that includes living in a premium location, access to good schools or strong transit, and;
2) Taking the stress out of having to sell your home and purchase your new home in a new location. 
Rather than navigating the process on your own, a strong relocation service can help bring you personalized, faster and more effective solutions to meet your relocation needs while you stay focused on your family, work and life. Here at Adam Mills, we can offer you the services of Brookfield Global Relocation Services, and we make your relocation a smooth and enjoyable transition by managing every detail of your move.
If you are considering using your real estate company's relocation services, here are some questions you should be asking:
What type of relocation services do you provide? 
When asking this, you want to establish if the relocation services provided meet your specific and unique needs. 
Which neighbourhoods do you specialize in?
Before the consultation, you should have a rough idea of what you want. However, you should also be open to suggestions – your real estate agent may be able to help you find alternative solutions. The Adam Mills team specializes in the Greater Ottawa Area. 
How long have you been serving your clients?
This is a great question to ask so that you can ensure you are working with the best. 
The Adam Mills team is aligned with Brookfield Global Relocation Services which was founded in 1964. Brookfield Global Relocation Services provides services to both corporate and government clients with offices on 5 continents, including 28 military base locations and 4 regional offices across Canada.
Do you help homebuyers through the entire process from search to closing?
This is a great opportunity for you to figure out if the relocation company is full service. 
Don't wait for any surprises – be sure that the service you are consulting matches your needs completely.
Do you offer corporate relocation services?

It is typically more preferable to consult an independent relocation service that can meet your specific needs, however, if a number of your colleagues are also relocating, it might be worthwhile to seek corporate relocation services. Brookfield offers relocation services individually, as well as to corporate and government clients.
Additional questions to consider:
Can you help me find temporary housing?
Do you have any relocation fees?
Ask about your new neighbourhood:

What are the features and attractions of the neighbourhood?

Who are the local service providers?

What are the local restaurants?
The Adam Mills team has been in business for over ten years and has a proven track record for success. Our team is composed of knowledgeable and experienced professionals who are happy to help you navigate the ever-changing Ottawa real estate market. Please contact us at 613-825-7653 or email us at info@ottawaishome.com for more information or help with your relocation.