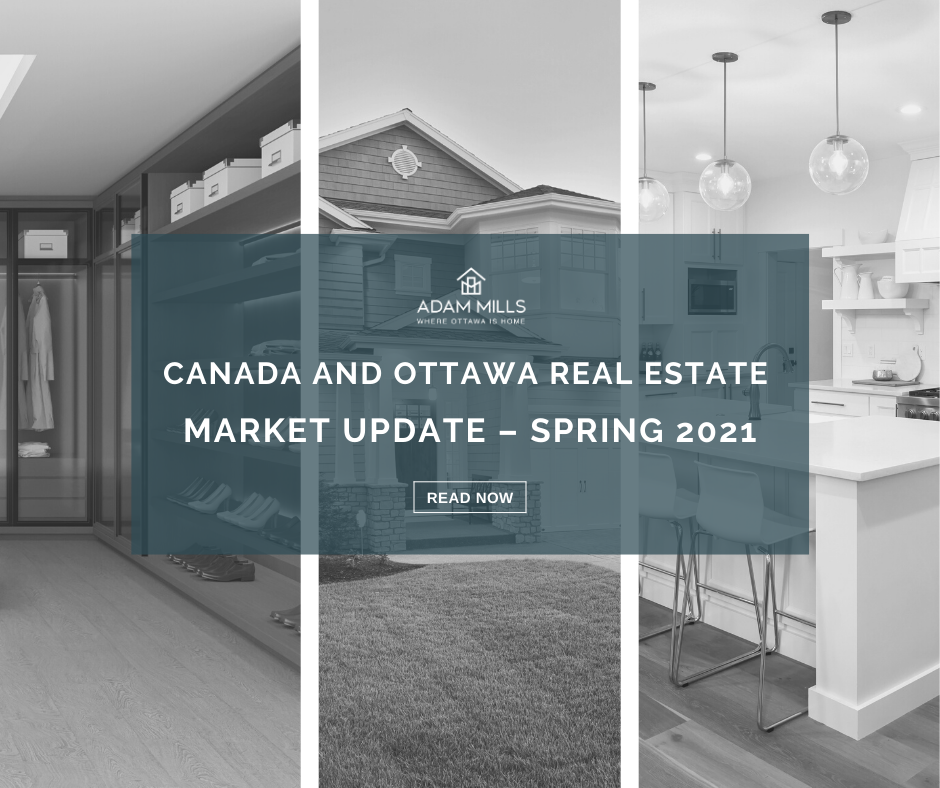 In December 2020  the Royal LePage House Price Survey was released. Major findings include the following:
The price of a home in Canada will rise 5.5 percent year-over-year to $746,100 in 2021

The median price of a two-storey detached house and condominium is expected to increase 6.0 percent and 2.25 percent to $890,100 and $522, 700, respectively

Ottawa prices expected to go up 11.5% as the tech and government sector expands 
Phill Soper, president and CEO of Royal LePage said, "The leading indicators we analyze are pointing to a market that favours property sellers in the all-important spring of 2021…Across the country, a large number of hopeful buyers intent on improving their housing situation were not able to find the home they were looking for… as the inventory of properties for sale came nowhere near to meeting surging demand. With policymakers all but promising record low, industry supportive interest rates to continue, we do not see this imbalance improving in the new year." 
In 2020, due to the pandemic, people were forced to repurpose their homes to become offices, school classrooms, gymnasiums and restaurants. This compelled many people to make a shift towards larger properties. This trend is expected to slow down as life returns to normal. It is also important to note that many people became first-time homeowners as city center condominiums became more affordable. 
Soper expects the first half of 2021 to be something of an "economic and social tug-o-war" between medical science and housing demand. He continues, "The real estate brokerage industry has developed protocols that allow us to safely sell the property during the pandemic, yet some would-be sellers will remain cautious and not list their properties while high levels of COVID-19 transmission remain the norm, restricting available housing supply
Forecast for the Ottawa Market  
Highlights:

The aggregate price of a home in 2021 is forecast to increase 11.5 percent year over year to $624,000 

The median price of a condominium is expected to increase 7.5 percent to $417, 900. 

The median price of a two-storey detached home is forecast to rise 12.0 percent $656,300
"Ottawa real estate continues to see high demand from Toronto buyers who are looking for less density and more outdoor spaces. Living in Ottawa gives you access to great schools and healthcare, a good job market and you can maintain a city lifestyle while affording a much larger home than what is offered in the GTA," –  Jason Ralph, managing partner, Royal LePage TEAM Realty. 
Whether you are looking to buy or sell property in the Greater Ottawa Area, it is critical that you have a real estate agent on your side who understands your needs. Adam Mills and his team have been in business for over ten years and have a proven track record for success. Our team is comprised of knowledgeable and experienced professionals who are happy to help you navigate the ever-changing Ottawa real estate market. Please contact us at 613-825-7653 or email us at info@ottawaishome.com for more information or help with your relocation.