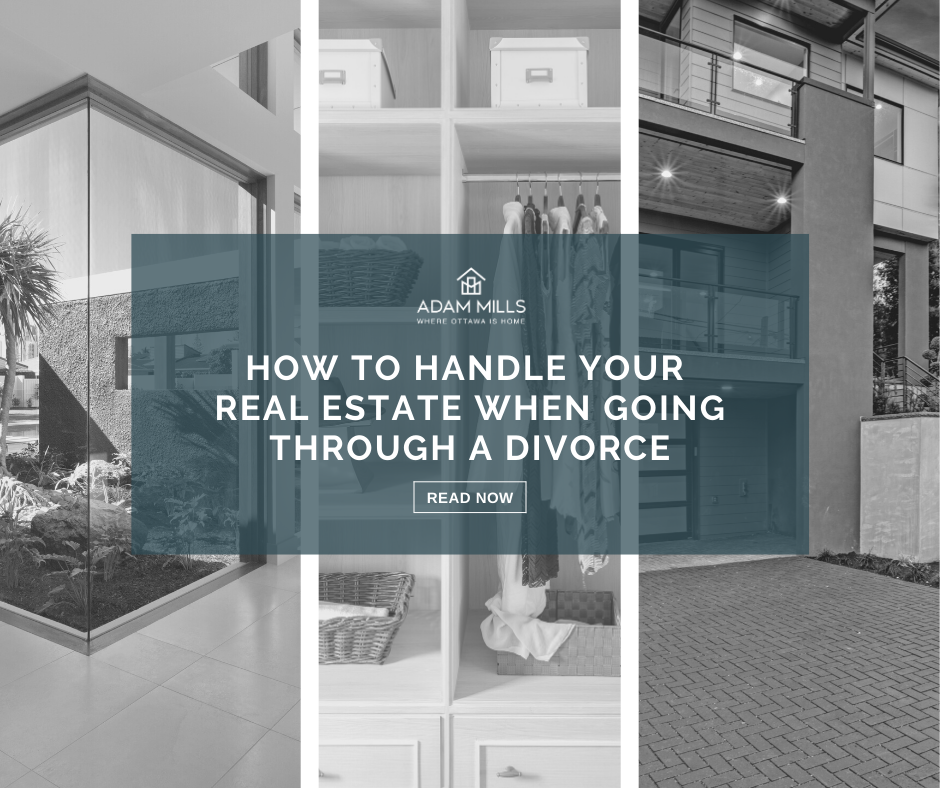 Divorce in itself is already a time of emotional and financial stress. Throwing real estate needs into the mix can make this period unbearably overwhelming. Your real estate team can use their expertise to help you make this transition as smooth and worry-free as possible. Here is some helpful information about divorce and real estate to help make things a little easier.
Establishing the True Value of Your Home

Establishing the true value of your property is important when settling your property and divorce in court.
The first step in figuring out your real estate's value is securing a bank appraisal. Others will seek another option, a market analysis/letter of option, which would be completed by a local realtor and relies on analysis of the market value and market conditions based on past sales.
No assessment provides a guarantee of what the property may sell for, as this is only determined when an actual written firm offer is accepted and the property is sold.
Other factors to consider:
Estimated market value when the actual legal separation occurred. 

If there is enough equity in the home for a buy-out to occur

Real estate fees

Land transfer taxes on buying another property.
Budget-Friendly Temporary Living Situations
There is no specific timeline with respect to settling a divorce. There are a number of budget-friendly living options that can allow a couple to separate while they figure out more permanent arrangements, such as:
Some people opt to stay with family

AirBnB or a rental

Separate rooms in the same house

Standard Mediation Scenarios
A high number of modern divorces are handled by mediation, with decisions from the mediator being communicated to the real estate team, usually directly from the sellers, and not the lawyers. When necessary, a lawyer can communicate to the realtor any specific clauses necessary in the offer. At Adam Mills, we always encourage full and open communication.
Housing & Children
As much as your separation will affect you, it will also affect your children. It can be difficult balancing the proceedings of separation and divorce with as little impact as possible to your little ones. If staying at their schools is a necessity, parents need to be aware that some school districts can be very strict with respect to catchment, so it is important to research district boundaries when thinking of options for your move.
A relatively recent option that works for clients with older children is nesting when the kids stay in the marital home and the parents come and go when it is their allocated time with the children. 
Whether you are looking to buy or sell property in the Greater Ottawa Area, it is critical that you have a real estate agent on your side who understands your needs. Adam Mills and his team have been in business for over ten years and have a proven track record for success. Our team is comprised of knowledgeable and experienced professionals who are happy to help you navigate the ever-changing Ottawa real estate market. Please contact us at 613-825-7653 or email us at info@ottawaishome.com for more information or help with your relocation.