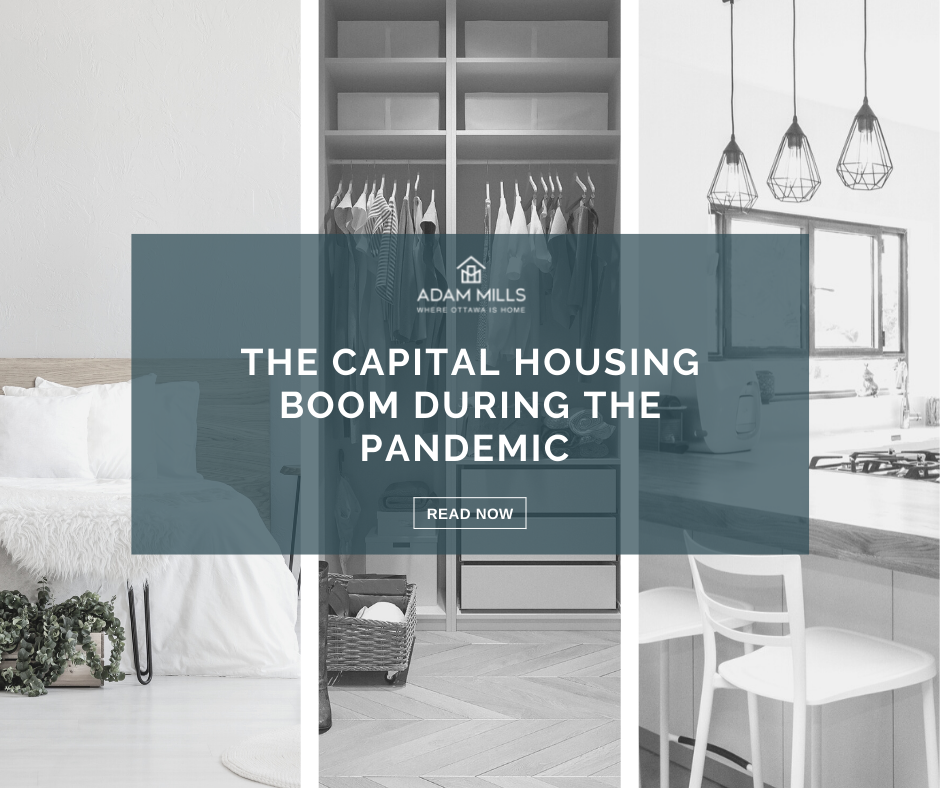 While the pandemic brought on many negative aspects, one positive we found was upwards growth in Ottawa housing market sales. We anticipate another change in the housing market, but this time, it will be growth in the rental market. More recently, we have seen a shift in demand for rental unit housing. This is most likely due to job and life changes over the past year, which has caused people to look for less permanent housing plans. In today's blog, we are looking at the most recent changes in the housing market due to the effects of the global pandemic. 
With the current state of affairs from the pandemic, the housing market in Ottawa had seen a spike in the rate of growth in sales, but unfortunately, it is projected that the spike will begin to fall. The increase in demand for rental units is the cause of this change, partially due to the severe job loss experienced by the pandemic. There are many factors as to why the housing market is changing yet again, but here are just some:
There are More Houses Available
Due to the initial increase in home buyers, builders had started working on more homes than previously. In the last year, builders had started work on 9,950 homes, which is 2,000 more than the previous year. It is also a historic high in the Ottawa housing market, which the federal housing agency noted in its latest spring report on May 6th.
There has also been an increase in rental units, with 800 new listings becoming available. This will also create lower rent prices and contribute to the already weak market that Ottawa is experiencing.
Younger People Aren't There
It is no surprise that the pandemic has taken a significant toll on the economy worldwide. Still, we cannot overlook that it has also had a considerable impact on the housing market. There was an increase in job losses among people between the ages of 15 – 24 in lower-paying industries. These workers are usually more inclined to rent than buy due to the market's instability, and due to their job loss, they are forced to vacate higher-priced units or move back in with their families. 
It was also reported that there was a steep decline in immigration in 2020 due to the borders being shuttered to other countries. Post-secondary learning had moved entirely virtual, which left many places near the universities empty. This population usually occupies a good portion of the housing in these areas, and because of this, it dampened the demand for new rental construction.
Something To Look Forward To
Housing markets everywhere have had unusual patterns due to the unique situation we are all in. Luckily, things should start to cool off and resume back to what they were before the pandemic. According to some forecasts, the market should begin to cool off somewhat in 2022, thanks to the anticipated jump in mortgage rates and fewer renters looking to buy. The prices will continue to grow until 2023, but the growth will be much more modest, with the sales being more focused on lower-priced condominiums. 
Hopefully, with the anticipated housing market shift, society will also return to normal, and life as we know it will stabilize. It will take a while for this to happen since the impacts have been tremendous this year, but with the introduction of vaccinations, it shows us that the housing market and life as we know it will return back to normal once again.
Regardless of how the housing market is currently acting, we recommend that you look for a house whenever you need to move. Waiting for the housing market to change is not something that can be predicted, and we can help you find the right price for you, regardless of what the patterns are. 
Whether you are looking to buy or sell property in the Greater Ottawa Area, it is critical that you have a real estate agent on your side who understands your needs. At Adam Mills Realty, our team has been in business for over ten years and have a proven track record for success with our loyal clients. Our team is comprised of knowledgeable and experienced professionals who are happy to help you navigate the ever-changing Ottawa real estate market whether you are looking to buy, sell, or just need advice. Please contact us at 613-825-7653 or email us at info@ottawaishome.com for more information or help with your relocation.